10200 Ten Mile Bridge Road, Fort Worth, TX
Visit
Take a break from reality and relax, swim, and celebrate at Fort Worth's premiere daycation spot, only 15 miles from downtown. This beautiful beach is nestled in the southern point of Eagle Mountain Lake and is the perfect place to create your favorite summer memories.
This beach is beautiful and well maintained. There are large trees that provide shade and just an overall great place to spend a hot summer day on a beach so close to Fort Worth!
At Twin Points Park, you'll discover that it's not just a great view, it's also endless opportunities for fun with your friends and family. Dream of going beyond the backyard barbecue with sandy beach activities, fireworks, and more.
Monday - Thursday
Swim beach & boat ramp
Vehicles include cars, trucks, SUVs, minivans and any vehicle towing a boat.
Friday - Sunday
Swim beach & boat ramp
Special pricing for Holidays, Motorcycles, Bicycles, Passenger Vans, Mini Bus, School Bus & Coach.
Swim Beach visitors must purchase a parking permit online prior to visiting the park. Boat Ramp parking permits will still be made at the kiosk Credit and Debit cards only.
The Swim Beach is open 10am – 8pm from Memorial Day weekend to Labor Day.
The Boat Ramp is open 24/7, all year round.
Swim Beach parking permits are good from time of purchase until close of beach. Normal hours are 10:00 a.m. – 8:00 p.m. Hours may be extended for special events. Vehicles are subject to be towed at owner's expense once permit expires. In and Out is allowed with Beach Parking Permit, however, people shuttling is not. Permits are void if not placed face up with expiration date and time clearly visible.
Boat Ramp parking permits are good for 24 hours from time of purchase. Vehicles are subject to be towed at owner's expense once permit expires. In and out is not permitted, each entry requires a new permit. Permits are void if not placed face up with expiration date and time clearly visible.
No Pets
No Smoking
No Littering
No Glass Containers
No Personal Charcoal Grills* 
No Public Consumption of Alcohol
No Discharge of Firearms
No Open Fires
No Rain Checks
No Disturbing Noise
No Commercial Photography
No Soliciting or Panhandling
No Bicycles or Skateboards
No Vulgar or Offensive Language
Canopies may not be used on the beach (grass only)
*(Please use on-site charcoal grills – Gas grills are also acceptable)
Twin Points Park is the perfect spot for your next birthday party or family outing. The pavilions are just steps away from the white sandy beach. The large pavilions include two grills and four picnic tables, and the small pavilions include one grill and two picnic tables. When renting a pavilion, please continue to practice safe, social distancing.
Small and large pavilions are available to rent all week.
No refunds or rain checks will be provided once payment is made.
Refer to park map above for each pavilion's name.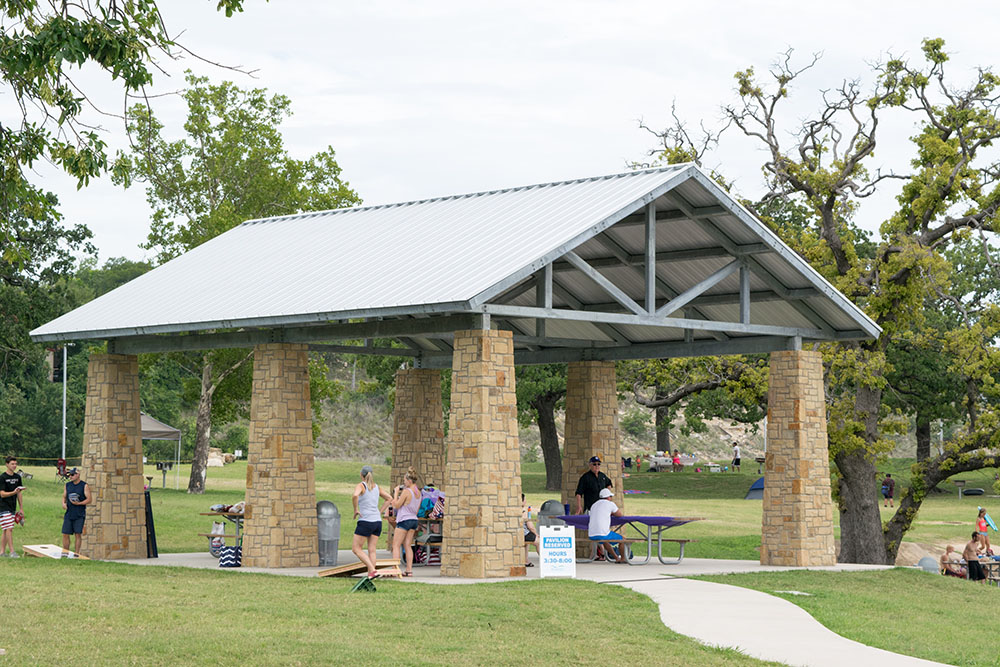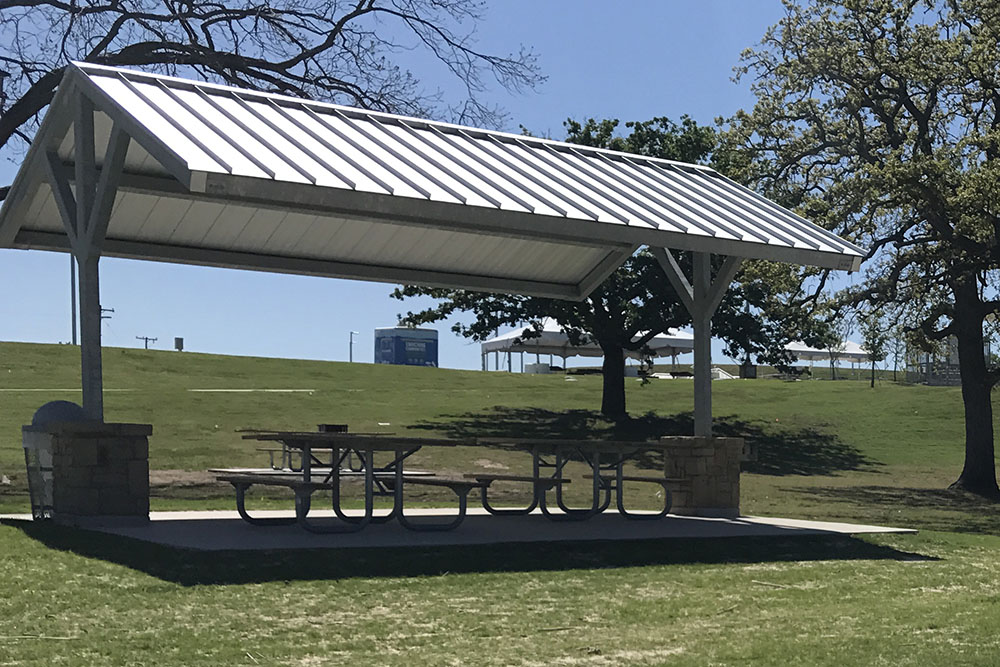 This may be the perfect venue for your special event.  Depending on the time of year and proposed activity Twin Points Park might be available for you and up to 1500 of your closest friends to enjoy the park all to yourselves.  Availability is based on activity, facility status, and staffing requirements. Several businesses have taken advantage of this offer to facilitate company picnics immediately after Labor Day through mid-October.   Click below to inquire about off-season usage.
Reserve a spot for your tube or paddleboard at the Swim Beach! Follow the link below for more information from Trinity Paddle Co.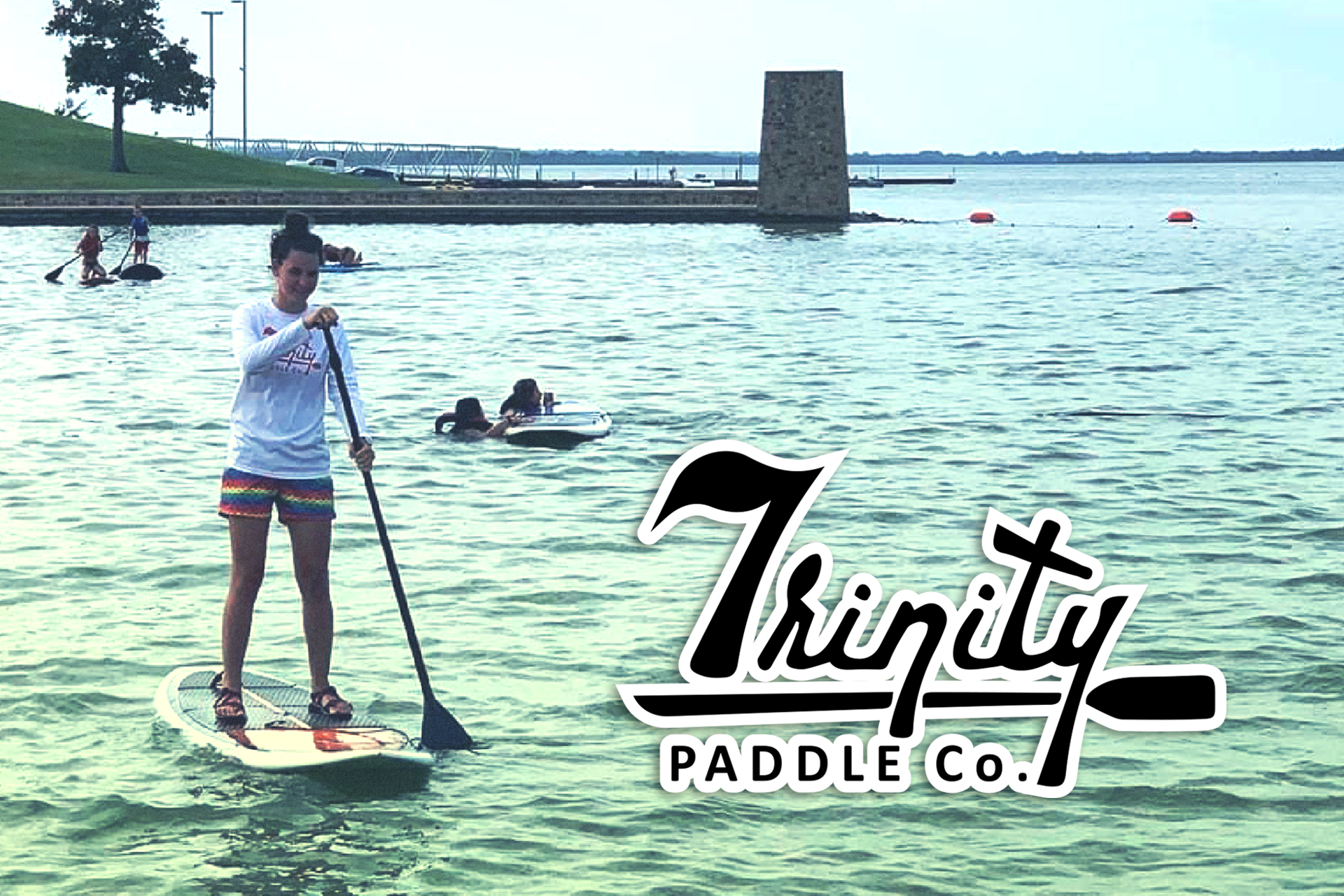 Twin Points Park is owned and operated by the Tarrant Regional Water District. The district restored the swimming area in 2016, bringing back Eagle Mountain's favorite lakeside shore. In addition to the boat ramp that is maintained year-round, TRWD's staff keeps the seasonal swim beach clean and the perfect place to bring your family.
Guest Services and operations
Our team is here to ensure you have the best experience possible. We value our guests by helping them build positive memories with their family and friends. We value feedback and work toward better serving our guests needs. We set high expectations & high standards for maintenance and operations of our facility to provide the best product for an affordable price. We pride ourselves in bringing unique activities and events to Twin Points and want our guests to feel special. Taking a vacation can be expensive, and we strive to bring a vacation destination feel to your backyard.
The park does not staff lifeguards; however, life-jackets are available for free day-use.
Our team is growing. Apply to be a part of our staff.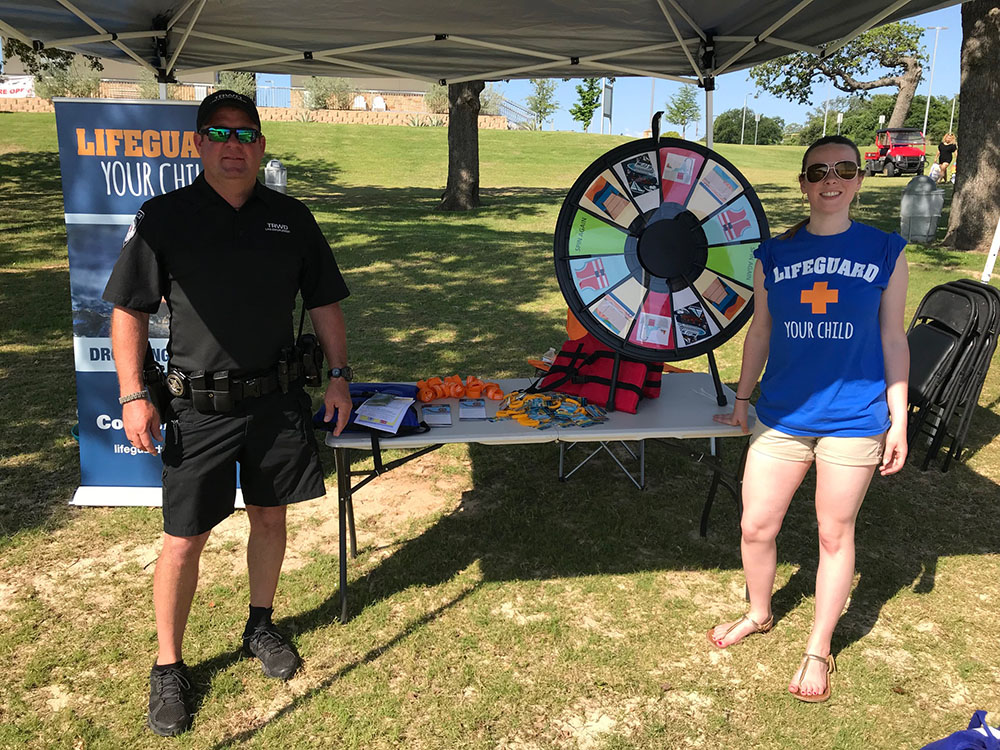 All the information on this website is published in good faith and for general information purpose only. Twin Points Park does not make any warranties about the completeness, reliability and accuracy of this information. Any action you take upon the information you find on this website (Twin Points Park), is strictly at your own risk. Twin Points Park will not be liable for any losses and/or damages in connection with the use of our website.